The 9th Annual IEEE / PSMA Workshop on Wide Bandgap Power Devices and Applications (WiPDA) is brought to you by the IEEE Power Electronics Society (PELS), the Power Supply Manufacturer's Association (PSMA), and the IEEE Electron Devices Society (EDS) and provides engineers and scientists with opportunities to share their expertise in wide bandgap (WBG) semiconductor technology.
The workshop is returning to an in-person event from November 7 – 9, 2022 at the Sonesta Redondo Beach and Marina in Redondo Beach, California.
WiPDA provides a unique forum for device scientists, circuit designers, & application engineers from the Power Electronics & Electron Devices Societies to share technology updates, research findings, experience & potential applications. The workshop covers multiple tracks including silicon carbide (SiC) power devices, SiC applications, gallium nitride (GaN) power devices, GaN applications, Gallium Nitride (GaN) RF devices and applications and International Technology Roadmap for Wide Bandgap Power Semiconductors) (ITRW).  Topics in emerging WBG materials are also of interest.
WiPDA 2022 will feature papers within the following areas of interest:
Heteroepitaxial & Bulk Materials Growth
Gate Dielectrics & Surface Passivation
Device Structures & Fabrication Techniques
Device Characterization & Modeling
Very-High Efficiency Or Compact Converters
Safe Operating Areas Of Wide Bandgap Devices, including Short Circuit, Spike, &Transient Tolerance
Harsh Environment (High Temperature) Operation & Reliability
Packaging Power Modules & ICs
Gate Drive & Other Auxiliary Circuits
High-Performance Passive Components
Hard-Switched & Soft-Switched Application Analysis
Applications in Renewable Energy & Energy Storage, Transportation, Industrial Drives, Grid Power Systems, Space and Aerospace
Wide Bandgap System Design Philosophies & Strategies
Radio Frequency (RF) GaN
Technology Roadmap of Wide Bandgap Including Devices, Applications and Packaging
Participation Opportunities:
Tutorials: Will be offered on November 7th by experts in the field of WBG device, applications, and systems.
Keynote Sessions: Held on November 8th and November 9th bring together leading experts and executives to provide their visions of WBG opportunities
Panel Discussions: Leading experts on GaN and SiC will examine key technology and market topics during the panel discussions.
Exhibitions and Sponsors: Exhibitor and corporate sponsorship opportunities are available. Contact exhibitsatwipdaus@gmail.com for more information.
The General Chair, Andrea Gorgerino, Director of Global FAEs at Efficient Power Conversion, and the organizing committee are excited to provide our sponsors and valued audience members with an opportunity to share the latest in device and applications of WBG technology.  We look forward to seeing everyone in person in Redondo Beach!
Please subscribe to stay informed of the latest news and receive deadline reminders for WiPDA 2022. For sponsorship opportunities contact exhibitsatwipdaus@gmail.com. Also, join the conversation with the WiPDA group on LinkedIn.
Provided by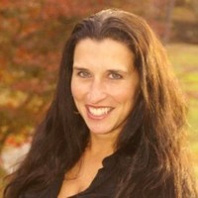 Renee Yawger
WiPDA 2022 Publicity Chair