February 1-3, 2023
Hosted by Florida International University, Miami, FL, USA
Registration Open - Early Cost-Saving Fees Expire December 1st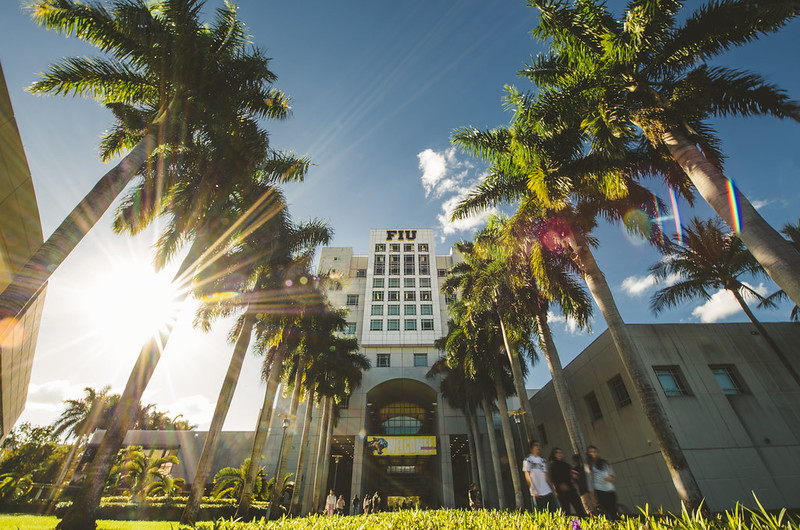 PSMA and IEEE invite you to attend the Fourth Biennial International Symposium on 3D Power Electronics Integration and Manufacturing (3D-PEIM-2023). This Symposium provides the opportunity to drive future power electronics solutions for increased density and performance. Discover advances in the design, package integration and manufacturing of 3D power sources. Technical Sessions include modeling, active and passive components, substrates, packaging and how to integrate them with 3D manufacturing technologies to create state of the art power sources.
The Symposium will be held February 1-3, 2023, at Florida International University, Miami, FL, USA., offering an opportunity to get a "winter warm-up" on Florida's enticing beaches.
Created and supported by the PSMA's Packaging & Manufacturing Committee, 3D-PEIM will feature invited papers highlighted by plenary and keynote addresses and contributed presentations by Industry and Academia experts. Speakers will address design, thermal, materials, reliability, and manufacturability issues. There will also be Exhibits and an Exhibit Sponsor's Session. Ample opportunities will be provided to network with attendees, speakers and exhibitors.
The Symposium is headlined with an excellent list of Plenary Speakers comprised of International Power Technology leaders from Industry and Academia.
Plenary Speakers
Dr. Brandon Passmore, Wolfspeed, "Finite-Element Predictive Modeling for Power Modules."
Prof. Madhavan Swaminathan, Georgia Tech, "Integrated Power Delivery for AI Computing: Technology Gaps & Opportunities."
Professor Fred C. Lee, Virginia Tech, USA, "PCB based Integrated Magnetics."
Professor Rao Tummala, Georgia Tech, USA, "Future of packaging of role of power integration."
Professor Katsuaki Suganuma, University of Osaka, Japan, "Superior heat dissipation by low-pressure Ag sinter joining and real-time AI lifetime prediction for SiC power module."
Dr. Mahadevan Iyer, Amkor, "Emerging Power electronics packaging and system integration for automotive applications."
In addition, the program is comprised of 14 Technical Sessions run in a single path over 3 days. Not a single session needs to be missed.
The General Chair is Dr. Markondeyaraj Pulugurtha of the Florida International University (FIU).
Technical Program Co-Chairs are Dr. John Bultitude of Kemet, a Yageo Company, and Dr. Vanessa Smet from Georgia Tech.
Complete Program Now Available at http://www.3d-peim.org/program/
Program at a Glance:
S2: IVR for Computers and Servers; Chair: Siddarth Ravichandran, Chipletz
S3: Multiphysics Design & Tools; Chair: Rajen Murugan, Texas Instruments
S4: Additive Manufacturing; Chair: Peter Friedrichs, Infineon
S5: Manufacturing Technologies; Chair: Jason Rouse, Taiyo America
S7: Materials I Interconnects & Lead Attachments; Chair: Andy Mackie, Indium Corporation
S8:  Materials II Substrates & Encapsulants; Chair: Ninad Shahane, Texas Instruments
S9: Module Integration; Chair: Cyril Buttay, Laboratoire Ampère, Lyon
S11: Thermal Management and Reliability; Chair: Patrick McCluskey, University of Maryland
S12: Passive Component Integration; Chair: John Bultitude, KEMET Corporation
S13: Low Power & Telemetry; Chair: Girish Wable, Jabil
S15: Tour of FIU Labs; Chair: Markondeyaraj Pulugurtha, Florida International University
REGISTRATION IS OPEN at Registration - 3D PEIM (3d-peim.org)
For additional information visit http://www.3d-peim.org  
You are invited to sign up for Partnership Tabletop Exhibit Opportunities
Each Exhibit Partner has the opportunity to present products at the Symposium with an Exhibit Table, Presentation at the Symposium (Diamond and Platinum Level), and on a 3D-PEIM Virtual Tabletop Website page. To learn more and be an Exhibit Partner, visit www.3d-peim.org/sponsors-exhibitors/.
Diamond Exhibit Partners:
| | | |
| --- | --- | --- |
| Platinum Exhibit Partner: |   | Gold Exhibit Partner: |
| |   | |
Technical Sponsors:
Media Sponsors:
Provided by Arnold Alderman,
3D-PEIM 2023 Publicity Chair