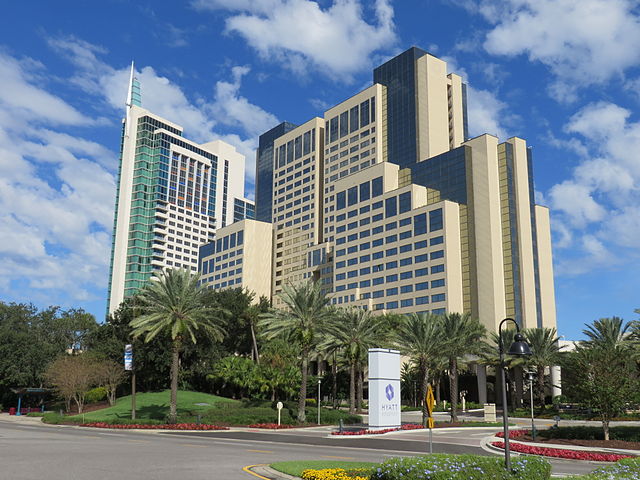 Hyatt Regency Orlando, Photo by Leonard J. DeFrancisci
 
ll members of PSMA companies are invited to attend the 2022 PSMA Planning Meeting and to offer their inputs and suggestions for the projects and activities the Association should focus on in the coming year. The meeting will take place on Saturday October 15, at the Hyatt Regency Orlando, in Orlando, FL.
The Board of Directors relies on the inputs generated at the Annual Planning Meetings to identify, consider and select programs for the coming year that will bring benefits to the PSMA membership. For example, initiatives generated at recent Planning Meetings have resulted in the 3D-PEIM workshops, the Energy Efficiency and Safety & Compliance Database projects and increased collaboration with industry organizations including CPSS, iNEMI, IPC and others.
This year's meeting will begin with a brief review of the year-to-date accomplishments and a summary of ongoing activities by Fred Weber, Chairman of the PSMA. This will be followed by an update of the six-quarter financial forecast from Treasurer Tim McDonald.
Most of the meeting will feature reports from the active PSMA committees and an open forum to introduce and discuss ideas for special projects, initiatives, and priorities for the coming months. All members of PSMA Companies are encouraged to provide inputs. If you cannot attend the meeting in person, email suggestions to power@psma.com and they will be considered and included in the discussions. In the coming months, the PSMA Executive Committee will summarize the results of the meeting and prioritize which projects and initiatives should be included in the focus for the next year.
The APEC 2023 Conference Committee will meet in the morning prior to the PSMA Planning Meeting, to discuss plans for APEC 2023 and the program including technical sessions, professional education seminars, rap sessions, and industry presentations for the conference in March 2023. Since PSMA is a co-sponsor of APEC all members are invited to participate and contribute in this important activity.
If you plan to attend the 2022 PSMA Planning Meeting, please email the Association Office at power@psma.com. We look forward to seeing many of you at these important meetings.