Following earlier PSMA participation in 2015, and discussions at APEC 2017, PSMA members travelled to Shanghai, PRC in November to participate in the China Power Supply Society Conference (CPSSC) 2017.

On Saturday Nov. 4th: Participation in CPSSC opening ceremony, introduction to the PSMA and keynote speech on the PSMA's Power Technology Roadmap (PTR).
On Sunday Nov. 5th: CPSS & PSMA Joint Technology Workshop with six presentations plus Q&A, across three topics:
New energy, New-Energy Vehicles, Energy storage
Data center, IT equipment power supply
Consumer AC-DC: smartphone, laptop, TV, etc.
More than 1,400 attended the conference, with participants from all parts of industry and academia. Technical papers (in Chinese) were grouped into parallel tracks, plus industry presentations and an exhibition. Around 1,000 were present for the PSMA keynote, with 150 attending the lively joint workshop.
Dr. Conor Quinn, Artesyn Embedded Technologies,PSMA Director and co-chair of the Power Technology Roadmap committee and PSMA President Stephen Oliver, Navitas Semiconductor, represented the association in Shanghai with additional material from PSMA Chairman Eric Persson, Infineon Technologies.
The CPSS, led by Prof. Dehong (Mark) Xu (President, also of Zhejiang University, Hangzhou) and Lei Zhang (CPSS Deputy Secretary General) were generous hosts and the welcome and interaction was warm. 
The trip was part of the PSMA's efforts to: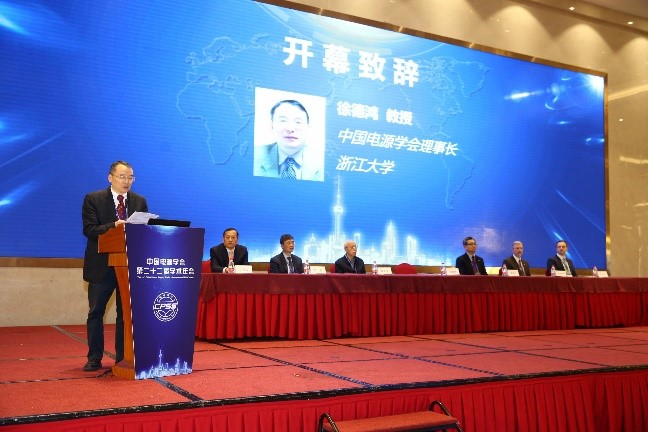 Promote the PSMA
Attract additional members
Collaborate with other international organizations
Invite participation on PSMA committees
Invite technical contributions to PSMA-sponsored events (including 3D-PEIM)
Increase awareness of and participation in the Power Technology Roadmap (PTR)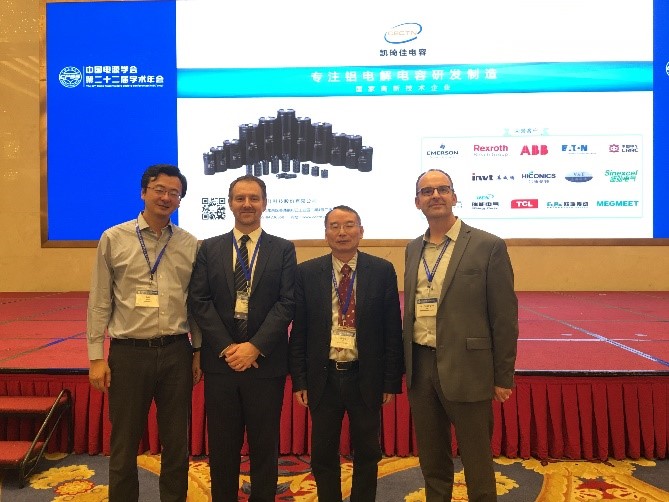 It was a successful trip and PSMA and CPSS look forward to future opportunities to collaborate. CPSS members will attend APEC 2018 in San Antonio in March of 2018 and the PSMA was invited to attend  PEAC 2018 in Shenzhen in November of 2018.
Read more about the successful joint workshop here. 
PSMA material (PSMA introduction, PTR keynote, workshop slides), the workshop slides from 2 of the CPSS presentations and the workshop abstracts, presenter biographies are available in the members' only section of the PSMA website.