January 11, 2015
At the PSMA Planning meeting in September 2013, the PSMA Magnetics Committee was strongly encouraged to do a workshop on high frequency magnetics.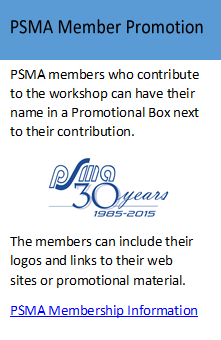 Below is to the working document in which various topics of interest have been identified and grouped.  This document will be revised as new topics are suggested and input is received.
For the various topics, we solicit inputs from experts in the related field.  White papers, application notes, slide presentation, audio and video files all are welcome.  As inputs are received, they will be summarized in the working document, and links will be added to original files.
We have created a LinkedIn group, "PSMA Magnetics Committee High Frequency Task Force."  We will open threads on various topics to provide a forum for questions and open discussion.
We encourage engineers to identify problems with magnetics that have hindered their high frequency designs.  The more interesting problems may become discussion threads, looking for solutions.
Steve Carlsen
Ed Herbert
Co-Chairmen
PSMA Magnetics Committee