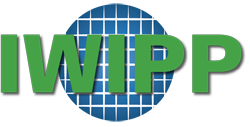 egistration is now open for the PSMA sponsored International Workshop on Integrated Power Packaging (IWIPP) which is a biennial event dedicated to advancing the state-of-the-art in power semiconductor packaging. Many experts believe that the development of packaging technology has not kept pace with recent advancements in power semiconductor technology, especially with the emergence of fast-switching wide band-gap (WBG) semiconductors. IWIPP is envisioned to foster and facilitate disruptive change in the development of power packaging technologies in order that the performance entitlement of the latest power semiconductors can be fully realized in practical power electronics applications.
To this end, IWIPP seeks to bring together technical experts in the various engineering disciplines that intersect at the development of high-performance packaging for power semiconductors. Due to this multi-disciplinary focus and the accelerating industry need, IWIPP is quickly becoming a premier international workshop that attracts leading researchers from around the globe to share ideas on these important topics.
IWIPP 2019 will be held April 24-26, 2019, in Toulouse, a beautiful city on the banks of the River Garonne in southern France and the center of the European aerospace industry. The technical program for IWIPP 2019 has been finalized and is now available at http://iwipp.org/conference/at-a-glance-schedule/.
This year's program includes an exciting set of industry-focused plenary addresses. The first plenary address will be given by Dr. Ahmed Elasser, Principal Systems Engineer at GE Global Research Center. Dr. Elasser's presentation will provide a historical overview of Silicon Carbide (SiC) power devices from the early days when wafer diameters were small and defects were common, to the current landscape with large wafers and many commercial product offerings. The second plenary address will be given by Dr. Christophe Lochot, Electrical System R&T Group Leader at Airbus Operations SAS. Dr. Lochot's presentation will provide a deep dive into some of the challenges associated with the use of power electronics in aircraft applications, including the trend toward development of the more electric aircraft (MEA).
Two focused technical tutorials are also included in the workshop registration fee. The first tutorial will be given by Dr. Ty McNutt, Director of Business Development at Wolfspeed, Inc. Dr. McNutt's tutorial will provide a detailed technical survey of SiC devices, packaging, and the optimization of power electronic systems through design. The second tutorial will be provided by Dr. Aaron Brovont, Assistant Professor of Electrical and Computer Engineering at The University of Alabama. Dr. Brovont's tutorial will provide an introductory- to intermediate-level treatment of techniques for modeling and analysis of conducted electro-magnetic interference (EMI) in power electronic systems.
In addition, the program for IWIPP 2019 includes a set of detailed technical sessions provided by technical experts in both oral and poster presentation format. These presentations will cover a broad range of related and relevant topics, including magnetic and dielectric materials; power semiconductor devices and modules; integration of sensors; design of gate/base drivers, reliability and manufacturability considerations; electro-magnetic interference mitigation; and many more.
Please make plans to attend IWIPP 2019 to enhance your understanding of the latest developments in the area of high-performance power packaging and the critical role of packaging in determining the performance and reliability of power electronics applications. Registration is now open, and early registration discounts are available until March 3, 2019. Additional information about the workshop is available at https://iwipp.org/.
Sponsored by:
IEEE Power Electronics Society (PELS)
IEEE Components, Packaging, and Manufacturing Technology Society (CPMT)
IEEE Dielectrics and Electrical Insulation Society (DEIS)
Power Sources Manufacturers Association (PSMA)
European Center for Power Electronics (ECPE)