our members of the Board of Directors are elected at the PSMA Annual Meeting held every year, usually during the APEC conference. Each Director serves a three-year term and is eligible to be reelected for one additional term.
At the PSMA Annual Meeting in March 2022, Trifon Liakopoulos was elected to his second term and new board members Thomas Foulkes, Reenu Garg and Llew Vaughan-Edmunds were elected to the Class of 2025. In this issue we would like to introduce you to Thomas, Reenu and Llew.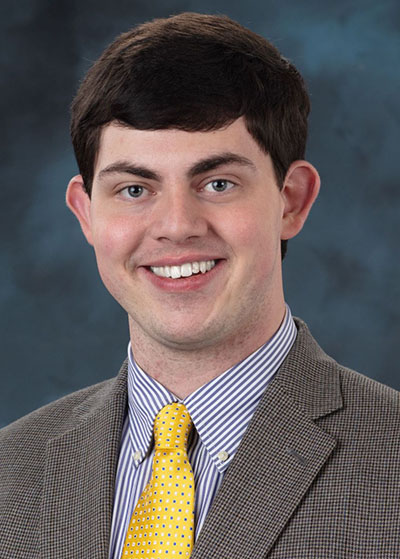 Thomas Foulkes, Ph.D. is the founder and CEO of Pacergy LLC and its various subsidiaries. He received his B.S. in Electrical & Computer Engineering with a minor in Applied Mathematics from Rose-Hulman Institute of Technology in 2015. He earned his M.S. and Ph.D. degrees in Electrical and Computer Engineering from the University of Illinois at Urbana-Champaign (UIUC) in 2017 and 2020, respectively. As a National Science Foundation Graduate Research Fellow while at UIUC, his research explored directed cooling techniques (both single-phase and two-phase) as well as multilevel capacitor-dominated topologies to enable transformative increases in the volumetric density and efficiency of power electronics for more-electric vehicles and renewable energy systems.
Thomas has fond memories volunteering with the IEEE PECI conference organizing committee and the IEEE PES/PELS/IAS society committee organizing the power and energy themed STEM outreach exhibits for the Engineering Open House throughout his time at UIUC. He is the author or co-author of eight IEEE conference prize paper and best presentation awards, over 85 publications, and 15 granted or pending US patents. Thomas' service to the Rose-Hulman community as an alumnus and early-career contributions to the engineering profession were acknowledged by the Rose-Hulman Board of Trustees with the 2020 Rose-Hulman Institute of Technology Distinguished Young Alumnus Award. Furthermore, his impact as a scholar and leader were recently recognized in 2020 by the Siebel Foundation when he was named as one of nine recipients from around the world as a Siebel Scholar for Energy. In 2021, Thomas was named an Innovation Crossroads Entrepreneurial Fellow at Oak Ridge National Lab where he is currently working with collaborators in the National Transportation Research Center (NTRC), the Center for Nanoscale Material Science (CNMS), the ORNL Manufacturing Demonstration Facility (MDF), and the ORNL Summit & Frontier Supercomputer Facilities inside of the Oak Ridge Leadership Computing Facility (OLCF). Utilizing training from the UIUC Technology Entrepreneur Center, VentureWell, the national NSF I-Corps, LaunchTN, the Tennessee Advanced Business Council Energy Mentor Network and the Indiana PTAC south-central region, he has been commercializing advanced technology and tackling problems related to the sustainable design of large electrical systems like the US power grid, aircraft, off-road vehicles, hypersonic vehicles, and data centers.
Provided by Thomas Foulkes, Founder and CEO, Pacergy LLC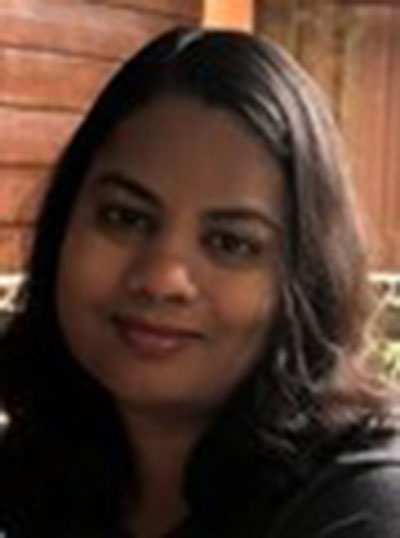 Reenu Garg is Senior Device Manager at Microchip Technology, developing low voltage Si and high voltage SiC power devices. She has more than fifteen years of semiconductor industry experience in various device and technology development positions. Reenu previously contributed to Infineon's CoolGaN™ program and (prior to being acquired) International Rectifier's GaNpowIR™ team, where she was responsible for design, architecture, device characterization and product aspects of MV and HV GaN on Silicon devices. She has also worked as device engineer for microcontroller technologies used in consumer applications. Reenu's educational background includes MS in Computer Engineering and Ph.D. in Semiconductor Device Reliability from New Jersey Institute of Technology, NJ.
Reenu joined PSMA in 2019 and has organized PSMA sponsored Industry Sessions at the Applied Power Electronics Conference every year since then. She has been serving as co-chair of Semiconductor Technical Committee since 2020, providing leadership to several committee activities. Reenu's inspiration to join the PSMA Board of Directors is driven by the desire to contribute to power electronics ecosystem, to create meaningful alliances between stake holders for society benefits, to enhance collaboration between industry and academics for the development of future generations of technologies and engineers, to drive PSMA activities to combine common goals towards solving industry problems and to generate synergies between cross-disciplinary committees. Reenu wants to give back to community she has learned from.
Provided by Reenu Garg, Senior Device Manager, Microchip Technology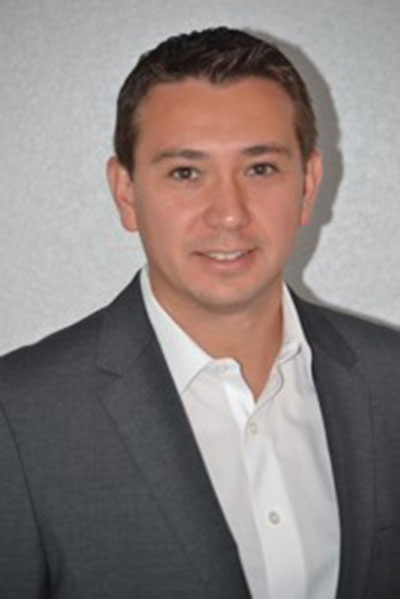 Llew Vaughan-Edmunds is currently Senior Director of Marketing at Navitas Semiconductor. He has over 20 years of power semiconductor experience at Infineon, International Rectifier, ON Semiconductor, and Applied Materials. He has been responsible for strategy, engineering, and product line ownership for Gate Drivers, IGBTs, Diodes, and Wide Band Gap (SiC/GaN). He holds an MBA from Chapman University, BS in Applied Electronics from Liverpool University, and a patent in GaN device technology. He is currently Chairman for PowerAmerica and holds various board positions in power semiconductor companies and consortiums.
Llew is very active in the power device industry, from supporting all the leading device manufacturers with their next generation devices and processing requirements, to regularly speaking at conferences to discuss current and future markets, systems, and devices. He is also the author of articles on power semiconductors, discussing everything from key manufacturing challenges to next generation system requirements.
Provided by Llew Vaughan-Edmunds, Senior Director of Marketing, Navitas Semiconductor