our members of the Board of Directors are elected at the PSMA Annual Meeting held every year during the APEC conference. Each Director serves a three year term and is eligible to be reelected for one additional term.
At the PSMA Annual Meeting in March 2018, Mike Hayes and Kevin Parmenter were elected to their second terms and new board members Alexander Gerfer and Tim McDonald were elected. In this issue we would like to introduce you to Alexander and Tim.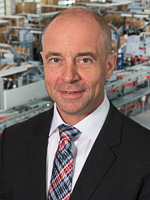 Alexander Gerfer is Managing Director and Chief Technology Officer of Würth Elektronik eiSos group, one of Europe's largest manufacturers of electronic and electromechanical components, with it´s base in Waldenburg, Munich and Berlin.

Already at the age of 15 he repaired and built electronic devices. As a result, he completed an apprenticeship as a radio/television technician and gained extensive professional experience in R&D and production of precision measuring devices. He graduated from the engineering school of communications engineering at the Rheinische Akademie Köln and studied electrical engineer (FH) at the Rheinische Fachhochschule.
He also gained years of professional experience in sales at the company RS Components and in product management at the distributor Schukat Elektronik. Alexander Gerfer has been part of the Würth Elektronik eiSos group since 1997; since 2000 he has been responsible for product management, quality, research and development.
He shares his knowledge in countless specialist seminars on inductors and EMC components, EMC and circuit technology. He is the author of many professional contributions and publications in the field of consumer electronics, application notes and the book "Trilogy of inductors", as well as co-author of various books such as the "Trilogy of Connectors". Numerous patents bear his name. Alexander Gerfer also travels internationally as a sought-after key speaker and as a promoter of innovative startups.
Provided by Alexander Gerfer, Managing Director and Chief Technology Officer, Würth Elektronik eiSos GmbH & Co. KG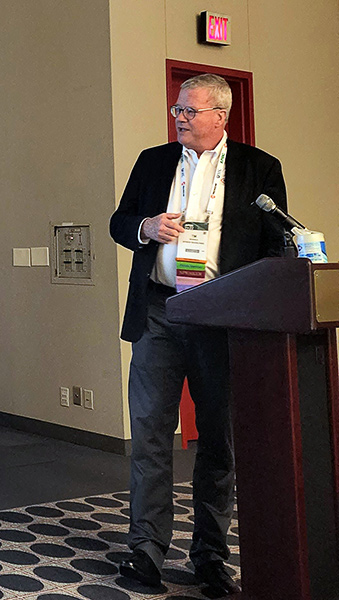 Tim McDonald is currently Consulting Advisor for Infineon's CoolGaNTM program. Formerly Tim served there as Senior Director, GaN Technology Development, worldwide Applications and Marketing where he was responsible for defining applications and bringing to market Infineon's GaN on Silicon devices. Tim currently serves as Chair of the JEDEC JC70.1 subcommittee on standards for reliability qualification, test methods and datasheet parametrics for (GaN) widebandgap power conversion devices and is committee Vice Chair for JC-70 (which also covers Silicon Carbide device standards). He is co-chair of PSMA's semiconductor committee where he has served for 2 years.

Previously, Tim was Vice President of device engineering and product development for International Rectifier's GaNpowIR™ Technology Development team where he was responsible for successfully developing and marketing GaN on Silicon devices into consumer high volume applications. Before that he served as Vice President of IR's iPOWIR™ Power Stage Business Unit where he defined and developed integrated DC-DC power conversion solutions with benchmark efficiency and power density for application in netcom, servers, mobile computing and game stations.

Tim has over 35 years of diversified experience in power conversion/management and has held positions in device engineering management, product and market development, product engineering, device characterization, test platform development and operations. He holds a Bachelor of Science degree in Physics from the University of California at Los Angeles.

As a member of the PSMA board of directors and co-chair of the PSMA Semiconcuctor Technical Committee, Tim would like to ensure continued strong leadership while PSMA plays a vital, growing and active role as the industry rides its next growth phase (driven by adoption of wide bandgap technology).

Provided by Tim McDonald, Consulting Advisor for the CoolGaNTM Program, Infineon Technologies