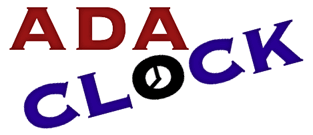 AdaClock
daClock provides strategic technical marketing which includes:
Insights for Power Management
Identify company & product strengths and weaknesses
Market & product trends and analysis
Identify market disruptions & new markets/customers
Market entry strategies
Competitive intelligence
Strategies for defending current markets
Specific analytical insights into the Power Supply in a Package (PSiP) & Power Supply on a Chip (PwrSoC) market
Results Oriented
Defining products that stand out from the competition and command high margins
Anticipate customers' expectations.
Identify potential partners, advocates & acquisition targets to strengthen market position.
Benefits of using AdaClock
Technical marketing expertise without overhead.
Objective perspective from the outside.
Ability to talk with customers & competitors without association to your company.
Scalable resources depending on scope and timing.
Provided by Ada Cheng, Marketing Consultant, AdaClock.

Hong Kong Applied Science and Technology Research Institute (ASTRI)
ong Kong Applied Science and Technology Research Institute (ASTRI) was founded by the Government of the Hong Kong Special Administrative Region in 2000 with the mission of enhancing Hong Kong's competitiveness through applied research. ASTRI's core R&D competence in various areas is grouped under four Technology Divisions: Trust and AI Technologies; Communications Technologies; IoT Sensing and AI Technologies and Integrated Circuits and Systems. It is applied across six core areas which are Smart City, Financial Technologies, Re-Industrialization and Intelligent Manufacturing, Digital Health, Application Specific Integrated Circuits and Metaverse.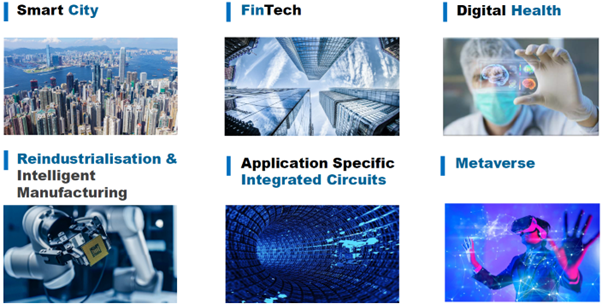 Over the years, ASTRI has nurtured a pool of research, I&T talents and received numerous international awards for its pioneering innovations as well as outstanding business and community contributions. As of 2021/22, ASTRI has transferred almost 1,250 technologies to the industry and has been granted over 1,000 patents in the Mainland, the US, and other countries.
What We Offer
As a Hong Kong R&D Centre, one of ASTRI's important goals is to help customers harness business opportunities from the thriving technology market and increase their competitive strengths. Customers and partners can improve their efficacy by drawing on ASTRI's expertise and research achievements.
ASTRI has a rich portfolio of commercially viable technologies readily available for market deployment. There were close to 1,250 cases of technology transfers conducted through research contract, technology licensing and other forms of partnership, generated a total of over HK$450 million income received from industry.
ASTRI has teams of brilliant researchers led by competent professionals, many of whom are prominent technologists in their respective fields. ASTRI has 600 staff, with 23% holding PhD degrees and more than 56% holding Master's degrees.
ASTRI has produced a volume of home-grown and patent-protected technologies. Since its establishment, the institute has filed more than 1,300 patents and more than 1,000 of which have already been granted in US, China and worldwide.
Provided by Dr. Ziyang GAO, Associate Senior Director of Integrated Circuits and Systems, ASTRI
Editors Note: We would like to feature your company in a future issue of the Update. Please contact the Association Office for information about how to submit an article for consideration.