our members of the Board of Directors are elected at the PSMA Annual Meeting held every year, usually held during the APEC conference. Each Director serves a three-year term and is eligible to be reelected for one additional term. In this issue we would like to introduce you to Tim McDonald and Fred Weber.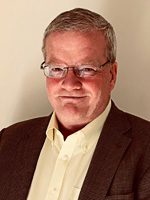 Tim McDonald
Consulting Advisor for the CoolGaNTM Program, Infineon Technologies
Tim McDonald is currently Consulting Advisor for Infineon's CoolGaNTM program. Formerly Tim served there as Senior Director, GaN Technology Development, worldwide Applications and Marketing, where he was responsible for defining applications and bringing to market Infineon's GaN on Silicon devices.

Tim is an elected board member and also serves on the Executive Committee as Treasurer of PSMA. He is a co-chair of PSMA's Semiconductor Committee which sponsors, creates, and recruits up to 4 APEC Industry Sessions each year. Tim has served on several ad hoc committees for PSMA; most recently this included leading a group to create and implement revenue enhancement opportunities to strengthen the Association's finances in response to the impact from Covid.

Tim currently serves as chair of the JEDEC JC-70 committee on standards for reliability qualification, test methods and datasheet parametrics for widebandgap (GaN and SiC) power conversion devices. He is a past chair of the PowerAmerica Members Advisory Council.

Previously, Tim was Vice President of device engineering and product development for International Rectifier's GaNpowIR™ Technology Development team where he was responsible for successfully developing and marketing GaN on Silicon devices into consumer high volume applications. Before that he was Vice President of IR's iPOWIR™ Power Stage Business Unit where he defined and developed integrated DC-DC power conversion solutions with benchmark efficiency and power density stations.

Tim has over 40 years of diversified experience in power conversion/management and has held positions in device engineering management, product and market development, product engineering, device characterization, test platform development and operations. He holds a Bachelor of Science degree in Physics from the University of California at Los Angeles.

Provided by Tim McDonald, Consulting Advisor for the CoolGaNTM Program, Infineon Technologies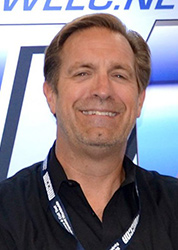 Fred Weber
President, Future Technology Worldwide
Fred Weber is the President of Future Technology Worldwide. LLC (FTW), a Manufacturers Representative firm covering the Great Lakes and Southwest States with a portfolio of product, component, and service Principals tuned to Power Electronics. Having earned both a degree in Electrical Engineering from the University of Evansville, and an MBA from the University of Michigan, Fred has a strong technical and business acumen. This has been strengthened by years of product design, project management, and sales experience. His ability to open doors, close sales, and manage accounts has allowed FTW to steadily grow since its founding in 2001.

FTW has been a member of the Power Sources Manufacturers Association (PSMA) for 12 years. Fred is the current Chair in the first year of a 2 year term. He is active in the PSMA Capacitor Committee, and serves as the co-Chair of the Transportation Electronics Committee.

In reflecting on his involvement with PSMA, Fred commented "I originally joined PSMA to help support a few of my Principals. I found that the diverse membership of PSMA and their continuous effort to educate, keep abreast of the latest technologies and create a networking community were ideal for my business and my personal professional growth. The networking possibilities provided at APEC and within PSMA are second to none. It is my honor and pleasure to lead the PSMA Board and Executive Staff to help guide PSMA into the future. PSMA has made great strides in the past year(s) to cement its position as the leading Power Electronics Organization. It is my goal to help PSMA continue to build on our position and to grow into industries that have only recently migrated towards Power Electronics. These industries are involved in Vehicle Electrification, Autonomous Vehicles, the Internet of Things (IoT) and Energy Storage to name a few."

Provided by Fred Weber, President, Future Technology Worldwide