our members of the Board of Directors are elected at the PSMA Annual Meeting held every year during the APEC conference. Each Director serves a three year term and is eligible to be reelected for one additional term.

At the PSMA Annual Meeting in March 2019, Stephen Oliver was elected to his second term and new board members Trifon Liakopoulos, Ralph Taylor and Matt Wilkowski were elected to the Class of 2022. Ada Cheng was elected to fill an open seat expiring in 2020. In this issue we would like to introduce you to Ada and Trifon.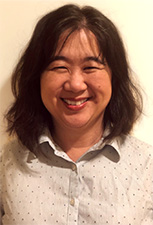 Ada Cheng is a technical marketing consultant with AdaClock since 2008. In addition, she has partnered with Anagenesis, to research and publish the "Power Supply in a Package (PSiP) and Power Supply on a Chip (PwrSoC) market reports. She has been involved with the PSMA since 2002 and recently joined the PSMA Board of Directors. Currently she is an active member of the Marketing, Energy Management and Reliability committees.
Furthermore, Ada was an invited member of the APEC conference committee from 2003 to 2015 primarily as the OEM Initiative Chair which developed the Industry Sessions.
Previously Ada was a corporate marketing manager at International Rectifier (now Infineon), a market analyst at Gartner Dataquest for analog ICs, and various electrical engineering roles at Motorola Semiconductor Products Sector (now NXP Semiconductors and ON Semiconductors). Ada received her MBA from Arizona State University and her BSEE from Carnegie Mellon.

Provided by Ada Cheng, Technical Marketing Consultant, AdaClock

Trifon Liakopoulos, President, CEO and Founder, EnaChip, is a leading expert, industry pioneer and recognized innovator in Wafer Level Magnetics with over 20 years of experience. Prior to founding EnaChip, and in addition to his experience with large corporations such as Bell Labs and Altera, Trifon co-founded Enpirion, later acquired by Altera (now Intel). Enpirion was a Bell Labs spinout that under the leadership of its co-founding team established itself as the world leader in power integration, and successfully commercialized the world's first Power System on Chip (PwrSoC) product for consumer and industrial markets. At Enpirion, Trifon led the development efforts of the key enabling "Magnetic MEMS" technology. He set up wafer process prototyping facilities and established a first commercially viable technology platform for PwrSoC device manufacturing. Trifon has experience with all aspects of product development and commercialization including design, product manufacturing and cost analysis. He established and managed international supply chains and outsourced activities including foundry partnerships and relationships.

Trifon's mission as Enachip's CEO, is by offering commercially viable solutions to establish the company as a leader in integrated magnetics for Power Supply on Chip, Signal Integrity, On-Silicon Magnetic Sensors and Medical Device micromagnetic actuators. By leveraging its cutting-edge proprietary MEMS and nano-technology materials and processes, Enachip is uniquely positioned to become the world's leading supplier of integrated magnetics. Trifon has several publications, holds over 20 patents, is a member of the steering committee of the PwrSoC international workshop co-sponsored by PSMA and IEEE-PELS, and a member of the Board of Trustees at the University of Ioannina-Greece.


Provided by Trifon Liakopoulos, President, CEO and Founder, EnaChip