our members of the Board of Directors are elected at the PSMA Annual Meeting held every year during the APEC conference. Each Director serves a three-year term and is eligible to be reelected for one additional term.
In this issue we would like to introduce you to Alexander Gerfer and Tim McDonald who are both serving their first term.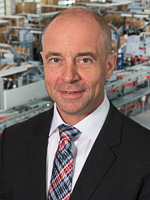 Alexander Gerfer Managing Director and Chief Technology Officer of Würth Elektronik eiSos group, one of Europe's largest manufacturers of electronic and electromechanical components with around 8,000 employees. The company is based in Waldenburg, Munich, Berlin and Barcelona, and has R&D locations in Silicon Valley, Dallas and Shenzhen.
The graduate electrical engineer learned his business from scratch as a radio and television technician. He completed his studies at the Rheinische Fachhochschule Köln. He is also the author of many technical articles and publications in the field of electronics design, author of the book "trilogy of inductors", co-author of various other textbooks and holds numerous patents.
At Wurth Elektronik eiSos, he is a man of the first hour and founded the product development as well as the quality management. His passion is to communicate electronic content to users of electronic components in an understandable way, without unnecessary ballast. Numerous Magnetics product designs and innovations are based on his constant research for more efficient components.
Today the Rhinelander is responsible for the product strategy of Wurth Elektronik eiSos and thus for the areas of product management, quality management, supply chain management, research and development. Alexander Gerfer also travels internationally as a sought-after key note speaker, lecturer and as a promoter and supporter of innovative hardware startups.

Provided by Alexander Gerfer, Managing Director and Chief Technology Officer,
Würth Elektronik eiSos GmbH & Co. KG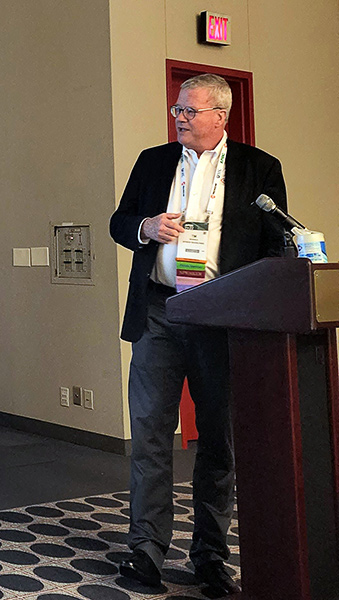 Tim McDonald is currently Senior Consulting Advisor for Infineon's CoolGaNTM program. Tim serves as Chair of the JEDEC JC-70.1 subcommittee on standards for reliability qualification, test methods and datasheet parametrics for (GaN) widebandgap power conversion devices and is committee Vice Chair for JC-70 (which also includes Silicon Carbide device standards). Tim also serves on the Board of Directors for the Power Sources Manufacturers Association (PSMA) and co-chair of the PSMA Semiconductor Committee.

Tim has over 35 years of diversified experience in power conversion/management and has held senior level positions in device engineering management, product and market development, product engineering, device characterization, test platform development and operations.

Tim holds a Bachelor of Science degree in Physics from the University of California at Los Angeles (UCLA).



Provided by Tim McDonald, Senior Consulting Advisor
for the CoolGaNTM Program, Infineon Technologies