To receive invitations to upcoming PSMA webinars, join our mailing list.
Title: Global Standards for External Power Supplies and Battery Chargers 
Abstract: The aim of this webinar is to review the existing mandatory and voluntary standards landscape in the USA and the EU for External Power Supplies and Battery chargers. EPS definition, EPS categories and Efficiency performance regulated by the current standards: DOE LEVEL VI, the Regulation (EU) 2019/1782 and the voluntary EU Code of Conduct will be presented. Currently there is a high degree of convergence of European and American regulations for EPS however, is it likely the harmonization might end in the years to come? Additionally, the European Common Charger initiative will be presented as well as what is beyond the USA and EU standards.
Presenter: Carlos Toyos Bada, Cambridge GaN Devices
Carlos Toyos Bada joined Cambridge GaN Devices in Januray 2022 as Senior Applications Engineer. With more than 15 years of experience in particulary in power supply design but in firmware development and cost analysis ,  Carlos has held several positions at different companies, including SanDisk, TDK-Lambda and GE. Carlos received both his B.S. degree in Electrical Engineering and M.S. degree in Electronic Engineering from the University of Oviedo and he is the author of two patents related to SMPS.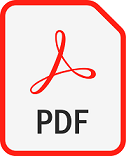 ---
Title: Global Policy Framework 
Abstract: This is the first webinar in the series on Appliance Energy Efficiency Regulations. Energy supply, security, and affordability continue to pop to the forefront of global concerns. Faced also with the need to reduce carbon emissions, policymakers continue to drive regulatory frameworks to promote higher energy efficiency and increased sustainability. This webinar series will start by providing the context and background for energy efficiency regulations all over the world. Through a number of deep-dive topics to follow, the series will then focus in particular on energy efficiency regulations for appliances and equipment as a means to reach the needed reduction in energy consumption to meet emissions targets and achieve carbon neutrality. Can we get there by 2050? 2060? Register for the webinars and join us for the conversation! Presenter:  David Chen, Power Integrations
Mr. David Chen joined Power Integrations in 2015 as Director of Applications Engineering.  With 28 years of experience in power system design and applications, David has held senior management positions at both publicly traded and privately held companies, including Volterra (acquired by Maxim), Akros Silicon, and Jade Sky Technologies, an LED driver start-up which he co-founded.  David received both his B.S. degree in Electrical Engineering and M.S. degree in Mechanical Engineering from MIT and is the author of two patents. David currently chairs the Energy Management Committee for the Power Sources Manufacturers Association.