Contact name
Arnold N. Alderman, President
Address
Los Angeles Office 222 N. Sepulveda Blvd Suite 2000 El Segundo, CA, 90245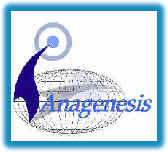 Anagenesis is a global technical marketing firm focused on assisting companies expand their markets and technologies in a broader number of industries. Our uniqueness lies in our ability to combine both the engineering and the marketing perspective to your customer-focused strategies. We serve the Power Electronics and Power Semiconductor industries.
Anagenesis Service Portfolio
Technology and Market Research & Evaluation

Product Definition via Product Value Maximization

Business Plan Development (Regional, Global)

Market Strategy Development

Market Plan Development

Market Entry Assistance
Anagenesis Augments Latest Market Reports
with technical benchmarking insights from our partner, 
LTEC Corporation.