Osaka University, Japan
Postponed Due to Coronavirus Threat until June 21-23, 2021 at Osaka University

SMA, sponsor of the Third Biennial International Symposium on 3D Power Electronics Integration and Manufacturing (3D-PEIM) announces the postponement of the Symposium until June 21-23, 2021. We remain committed to maintaining the same Symposium venue at Osaka University in Japan on our new date. We are fortunate to continue to have the 2021 Symposium organization led by: General Chair: Prof. Tsuyoshi Funaki of Osaka University, Japan with Technical Program Co-Chairs: Prof. Katsuaki Suganuma, Osaka University, Japan; Dr. Minora Ueshima, Daicel, Japan; and Prof. Guo Quan Lu, Virginia Tech, U.S.A.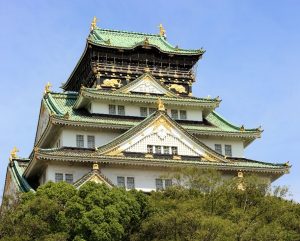 The 3rd biennial 3D-PEIM Symposium is planning on re-inviting as many of the original world-class experts as possible, representing a far-reaching range of disciplinary perspectives to advance the development of future 3D power electronics systems. The Symposium encompasses additive, embedded, co-designed, and integrated packaging technologies with sessions that address mechanical, materials, reliability, and manufacturability issues using small, smart, power-dense components and modules.
Professionals and Academics engaged in R & D of power electronics packaging design, and manufacturing processes
This Symposium provides attendees an excellent opportunity to gain insight or broaden expertise in 3D power electronics packaging and integration. As in the past, we will arrange the Symposium schedule to provide ample time between sessions for attendees to share ideas, progress, and challenges with leading members of Universities, companies, and international associations and societies. On the last day of the Symposium, attendees will be invited on a guided tour of the Osaka University Laboratory for Power Electronics and Electrical Energy and the Graduate School of Engineering Gallery.
Thanks to the Speakers, Session Chairs, and Members of the Technical Program Committee and Steering Committee that worked hard and contributed to building our original 2020 excellent technical program. We want to retain as much of that original Program as possible. So, we encourage those committed to our previous June 2020 event to remain committed to or to re-commit to the 3D-PEIM Symposium in 2021. We intentionally set a firm date for June 21 – 23 so that you could plan appropriately once the crisis is over.
General Chair Professor Tsuyoshi Funaki states, "I am glad we are the first to host the 3D-PEIM Symposium outside the U.S.A. It is very appropriate that 3D-PEIM 2021 is held here because there are many power device and peripheral packaging material manufacturers in Japan. Hopefully, the COVID-19 threat will be over so that we can provide an amazing experience for the attendees because we will be re-assembling as many of the world's prominent experts in power electronics packaging and manufacturing that we had planned for this year. I also believe that all attendees will gain significantly advanced packaging knowledge through discussions at this Symposium".
Other Organizing Committee Members
Prof. Patrick McCluskey, University of Maryland U.S.A. – Past General Chairman and Assistant to General Chair
Brian Narveson, Narveson Consulting, U.S.A. – Finance Chairman
Arnold Alderman, Anagenesis, Inc. U.S.A. – Publicity Chairman
John Bultitude, Kemet U.S.A. – Publications Chairman
Prof. Doug Hopkins North Carolina State University, U.S.A. – Past General Chairman and advisor
Joe Horzepa U.S.A. – Executive Director of PSMA
If you wish to be a member of the Technical Program Committee, please contact www.3d-peim.org/contact/ or Symposium Sponsor PSMA: power@psma.com
The TEN technical sessions will still be:
S1 Plenary I
S2 Additive Manufacturing
S3 Systems Integration & Thermal Management
S4 Plenary II
S5 Multiphysics Design and Tools
S6 Materials
S7 Manufacturing Technologies
S8 Sponsors Session New for 2021!
S9 Quality and Reliability
S10 Heterogeneous Integration of Components
The Symposium will also include:
Tabletop demonstration exhibitions
Networking & Laboratory Tours – Osaka University
Further announcements and the complete Symposium agenda will be posted on the 3D-PEIM Website later this year.
Some feedback from attendees at the 2016 & 2018 Symposiums:
"The 3D-PEIM brings together a unique set of participants – those involved in power packaging who actually know and care about manufacturing and reliability."
"Most valuable is the breadth of topics. I don't consider myself an expert in many topics presented so, touching on multiple topics is very helpful."
"The keynote speeches were most valuable, providing an excellent recent update on embedded technologies."
We look forward to seeing you in Osaka, Japan, in June 2021.
This autumn, we will start again looking for Media, Organizing, Financial, and Technical Partners – please contact info@3d-peim
For further information, you can contact: www.3d-peim.org/contact/ or Symposium Sponsor PSMA: power@psma.com
General Chair, 3D-PEIM Symposium 2020

Prof. Tsuyoshi Funaki, Osaka University

Technical Program Co-Chairs:

Prof. Katsuaki Suganuma,
Osaka University


Prof. Guo-Quan (GQ) Lu,
Virginia Tech USA


Minora Ueshima,
Daicel, Japan