our members of the Board of Directors are elected at the PSMA Annual Meeting held every year during the APEC conference. If you would like to nominate an individual from a PSMA member company for the next election, please contact the Association Office.

Each Director serves a three-year term and is eligible to be reelected for one additional term.

In this issue we would like to introduce you to Michael Hayes who was elected to his second term in March 2018 and Brian Narveson who is currently serving his second term.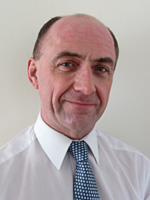 Michael Hayes
Mike has 30 years of experience working in Power Electronics industry & research and is an active member of the PSMA packaging, energy management and energy harvesting committees (which he co-chairs). He is also a member of the PSMA executive committee having served as vice president from 2016-18 and new serves as president. Mike currently works at Tyndall as an industry orientated program manager covering collaborative projects on power electronics & energy efficiency. For Tyndall he has secured over $10M in funding (from industry, government & the EU) leading to the creation of over 30 jobs and helping industry partners secure $2.5M in VC/research funding. Tyndall is one of Europe's leading research centers and a world leader in PSiP & PwrSoC domains and an epicenter for micro-power energy harvesting research in Europe.

Mike has an established track record promoting synergetic opportunities between power electronics, energy harvesting and ICT domains and has written a number of publications, participated in EU studies, presenting & chairing conferences and workshops related to this. His team delivered the world's 1st indoor energy harvesting power management solution operating indefinitely in indoor lighting conditions and for 72 hours in darkness. He is currently work package leader on 3 EU energy efficiency projects and co-ordinator of a 'Powering the Internet of Things' infrastructure project ('EnABLES') worth $6M, giving industry access (expertise, equipment, models, feasibility studies) to 11 leading research centers and universities in Europe (Tyndall, Fraunhofer, IMEC, CEA et al.)
Mike gained 20 years of power electronics industry experience at Artesyn Technologies in various design & senior management roles developing custom power supplies for blue chip telecom companies. He has previously managed a number of technology collaborations with Power Electronics Ireland and Tyndall. Mike also represented Artesyn on the Irish Power Electronics Industry Group (PEIG) industry steering committee. During this time he published his M.Eng.Sc. thesis on 'Planar Magnetics for Switched Mode Power Supply (SMPS) Applications'.
Key achievements to date related to PSMA
Founder & co-chair of the Energy Harvesting Committee that was resurrected in 2015
Co-chair of PSMA energy harvesting industry session at APEC2017 & 2018
Co-founder with Brian Zahnstecher (PowerRox) & general chair of EnerHarv, an inaugural PSMA led energy harvesting international workshop (May 2018)
Contributor to 2017 PSMA Technology Roadmap (Energy harvesting applications)
Presentation on packaging considerations for energy harvesting IoT devices – APEC 2017
Managed PSMA 3D phase 1 special project 2014 (technical report, presentation at ECPE)
Hosted PSMA webinar on energy harvesting/power electronics synergies in 2016
Chaired the Packaging and Manufacturing session of international workshop PwrSoC2014
Represented PSMA on the steering committee of IWIPP2017 workshop
Mike continues to identify, promote and drive industry/academic synergies internationally particularly between packaging, MEMS manufacturing, ICT, energy harvesting & power management. This was demonstrated at EnerHarv201 where over 80 industry and academics participants from four continents gathered together forming an ecosystem driven to collaborate together to devise solutions to power the internet of things. This is expected to be a trillion sensor economy by 2025 and a disruptive opportunity for the power electronics community. Recently he received a leadership award from University College Cork for his various 'powering IoT' initiatives over the past decade.

Outside of work Mike is a keen golfer, plays tennis, runs, follows the 'highs and lows' of the Cork hurling team and enjoys travel and leisure time with his family.



Provided by Mike Hayes, Senior Program manager, Tyndall National Institute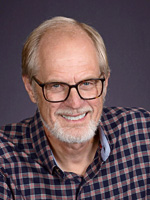 Brian C. Narveson is currently the President of Narveson's Innovative Consulting, which focuses on coaching Innovation in Engineering and Technical Marketing. Brian has been focused on the power industry for over 25 years. He joined Power Trends in 1992 shortly after it was founded as the Vice President of Engineering. His team developed the products which helped grow the company from less than $1M in sales in 1992 to over $60M in 1999 when it was purchased by Texas Instruments. After the acquisition he became the Marketing and Applications Manager for TI's Power Module business. From this role he advanced to Worldwide Power Marketing Development Manager at TI (2002-2007). From 2007 until he retired from TI in 2011 he was the Midwest Analog Applications Manager for Texas Instruments.
Brian has served on the board of directors for 5+ years. He has been co-chairman of the PSMA Packaging Committee for 12 years, which sponsored and facilitated the PSMA "PSiP2PwrSoC" Technical Report and Industry Sessions. They have also published three Technical Reports on 3D Packaging and have organized two International Symposiums on "3D- Power Electronics Integration and Manufacturing (3DPEIM)". Brian has chaired many APEC Industry Sessions. In addition, Brian has served on the PSMA Technology Roadmap committee. He also serves on the Transportation Committee and is a member of the PwrSoc and IWIPP workshop steering committees. He has been involved with PSMA since 2001 when he became the company representative for TI.
Brian has attended every APEC since 1994 except one. He was a Plenary Speaker in 2014 and has presented 3 technical sessions and co-authored or presented 7 industry sessions. This year he and Ernie Parker are co-chairing the industry session "Making Power Sources Small with 3D Power Packaging Solutions" where they have recruited 7 speakers from Industry and Academia.

Brian has published over 35 power electronics articles and conducted 5 Webinars in the US, Asia and Europe.


Provided by Brian Narveson, President, Narveson's Innovative Consulting